Do you need help keeping track of appointments, medicines, vital signs, weights, meals, bowels, and behaviors?
Do you know what stage of Alzheimer's Disease your loved one is in?
Do you know what to watch for next?
Do you have sitters coming in and need to have a better system to help them provide the best care?
Does your loved one have behaviors that you should be tracking?
Do you have all of the information written down you need when you go to your doctor visits to help them understand what needs you may have?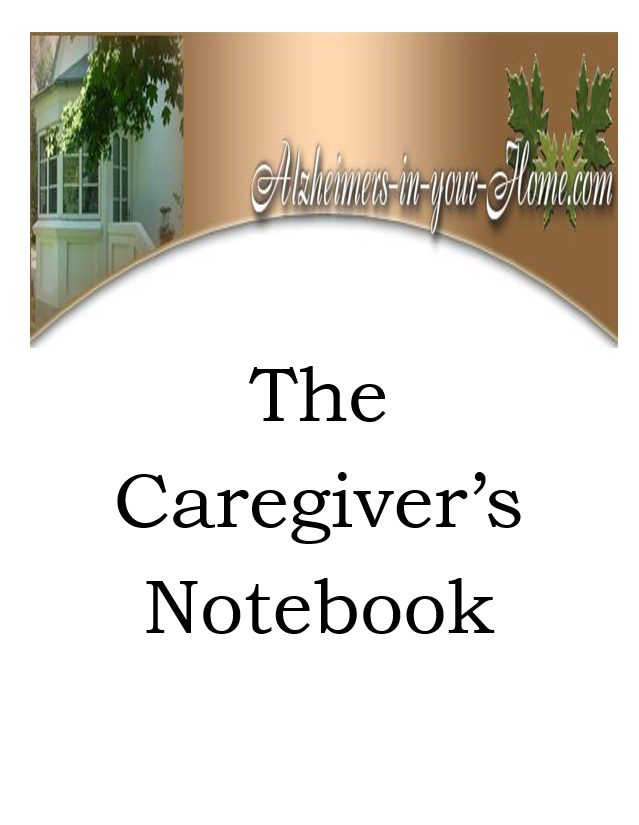 The Caregivers Notebook will help you organize and document the care needed in your home and provide clear direction to those who help you care for your loved one.